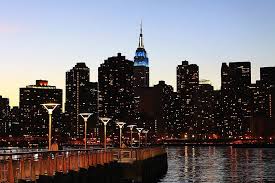 Thinking of travelling the world lately? Here are some great travel places that you should consider going:
Maui, Hawaii
Just the name Hawaii would make you think of captivating beaches and a great vacation to enjoy by yourself or with the whole family. Maui is a breathtaking destination with beautiful white sand crystal blue waters, golf courses with great views and a volcano.
If you are even searching for a unique jet-black sand which is framed by a green jungle, visit Waianapanapa. If you want to go snorkelling, how about Kaanapali? And for relaxation, take the Wailea Beach.
Santorini, Greece
This Greek destination is one of the world's best places to visit as the city offers a beautiful evening atmosphere. Santorini is mostly proud of its red and black sand beaches, wines, and ancient ruins. But mostly, Santorini is popular because of its picturesque scenery. It like you are in a real postcard. You will find Cliffside whitewashed buildings that are carefully lined creating that blue hue when the sunset.
Barcelona, Spain
Barcelona is mostly known for its great food and mindblowing architecture. It is also famous for its original designed La Sagrada Familia, Park Guel, Casa Batlló, and Las Ramblas.You will love your stay in the city as it also offers a lot of restaurants, bars and buskers. You can also go the beach and even watch the FC Barcelona football team at its popular stadium at Camp Nou.
New York City
And why shouldn't you visit the city that never sleeps? It has a lot of things to do and see and you will mostly be busy as you stay there. And even you return a couple of times to the Big Apple, there will always be new things to do and discover.