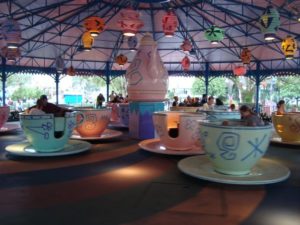 Theme parks are one of the most exciting places for kids. The exhilarating fun rides, and, of course, the amazing park foods are all enjoyable for kids.
Although theme parks are a fun place for kids, it harbours some dangers, too. Concerns with the summer heat, immense crowds and the risk-taking nature of thrill rides can turn the fun time into misery. So how can you make sure your kids are safe while having a good time?
Stick together. Many people visit theme pars and it can be easy to get lost in the immense crowd so don't leave your kids alone. Stay with them in all the time and through the ride lines, even if you don't plan to join them in the ride. See if the child is safely strapped into the ride, and go to the exit point and wait until the ride is over.
It is also helpful to tell kids what to do in case they get lost and separated. Before you go inside the theme park, check the map with your kids and decide on a meeting place. Make sure that everyone in the family knows the name of the emergency meeting point. They should know that they talk only to uniformed theme park employees for help and not to any other strangers.
Guard against summer's heat. It is good to prepare the kids hydrated before a theme park visit. A few days before your trip, encourage the kids to dring more water than they normally do. This will help their body to stay cool and hydrated through all the fun and excitement.
Don't forget to apply sunscreen to every member of the party on the day of the visit. Reapply it when needed during the day. While the kids will likely want to get to all the rides, make sure to take some rest or cool off on a shady bench and drink plenty of water.
Evaluate the ride. Safety is paramount so see which rides will be appropriate for your kids. Read and follow the safety guidelines for each ride. These guidelines are made to avoid ride injuries. It can also help if you observe first before you let your child take a ride. See the cycle of the ride together, how the vehicles go and the reaction of the riders. You can tell from the expression on your child's face if he or she wants to take the ride.
Good communication. Awareness of possible dangers keeps everyone safe. It is important that your kids understand the dos an don'ts in the theme park. Explain to them the proper behaviour when visiting theme parks and repeat often. Instruct kids to be alert all the time to avoid possible injuries to themselves and other theme park goers. Remind them not to go over fences or restricted areas at rides and around the park.